Planning Success = Happy Glampers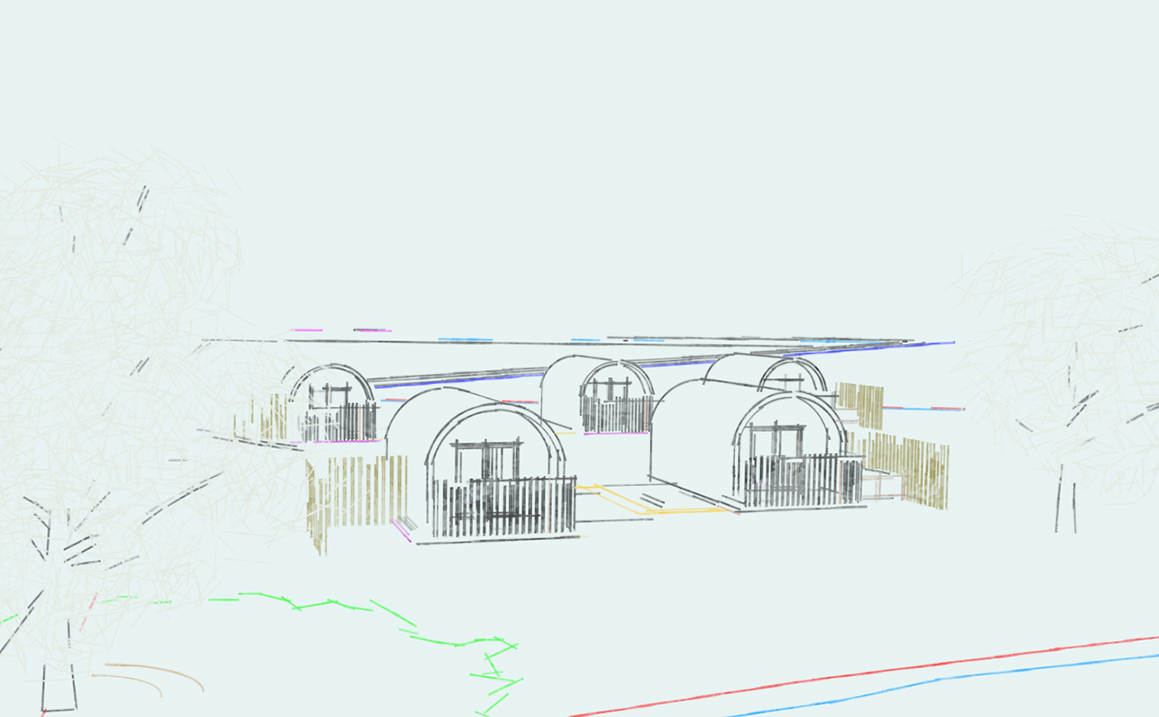 With the uncertainty around Brexit and the impact of Coronavirus on global travel, 'staycations' are becoming the holiday of choice for many UK families. According to Travel Professional News, 73% of Brits are likely to travel within the UK following the pandemic, with Glamping and countryside breaks more popular than ever.
This growing trend for short-term rural retreats inspired Lucy Hamilton to investigate the possibility of diversifying the family's small-holding with 5 luxury pods.
"Being half an hour south of Glasgow I just felt we were perfectly placed to offer the ideal weekend retreat away from city life. Ayrshire has beautiful countryside and our site has lovely views right down to the coast and over Arran. We looked at a number of different options with Cogeo to decide on the right layout and style and we feel we're going to capture the feeling of 'being away from it all' whilst remaining accessible".
With plans to provide heat and electricity from renewable energy, the development will also tick the ever-more-important 'green' box.
Our team supported Lucy with the planning application, site plans, business plan and pre-development advice. The project received planning consent within the statutory 8 week determination period with no objections.
Thinking of looking into diversification opportunities for your farm or land? Call our office to speak to one of our Planning Advisors on 0141 212 1322. Or email enquiries@cogeo.co.uk and one of our team will call you.