Change of Use Planning - Forkings Lodge
Project Overview
As agricultural land value continues to decrease, owners are needing to diversify towards renewables, social housing, holiday accommodation as well as retail opportunities.
A decade of increasingly challenging economic times for the agriculture sector has prompted landowners and land-managers to boost their income by diversifying land assets by developing new business opportunities. There are several avenues for owners to consider, including:
• Residential or business lets
• Tourism and accommodation
• Self-owned or land lease renewable energy
• Mineral exploration
• Quarrying or landfill.
The good news is that each of these areas have funding platforms to support new developments, and investors have a healthy appetite for projects within rural areas.
Forkings Lodge located in Muirkirk, Cumnock, is a VG Consulting client that is taking full advantage of the opportunities land diversification offers. Previously a shooting lodge and bothy, it lay derelict for many years. We successfully gained a 'change of use' planning consent which allows the building to be re-developed as luxurious eco lodge accommodation to attract tourists.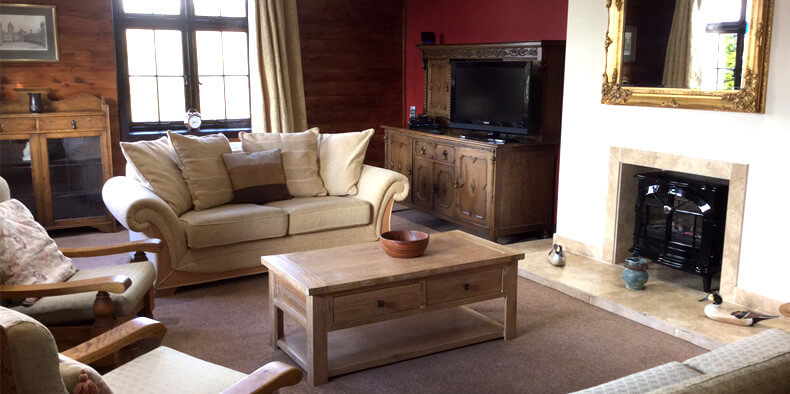 Finding the Right Solutions

With any land diversification project, and especially change of use applications, it really is all about creating a bright future for the client. These projects bring their challenges, although our team has the knowledge and expertise to manage every area of the development. The local authorities will have concerns over new developments in countryside environments and want to promote sustainability throughout the project. They also need to protect the neighbouring rural and natural resources.
In this case, our team intervened early to provide transparent communication with East Ayrshire Local Authority and the project Case Officer. VG Consulting conducted a policy analysis highlighting the most relevant issues that needed addressing within the East Ayrshire Local Plan (2010). This gave the authority and planning departments confidence from an early stage that we had the same desires as they had.

"A land diversification project must be able to show the awarding bodies that it benefits the community and visitors. That's what our full cycle service achieved."

Any change of use planning application can lead to a new environmental assessment. Our planning and environmental consultants can provide Ecological Surveys, Acoustic Assessments and Heritage and Hydrology Surveys.
These can be key to securing consent.

Securing a Successful Future

At VG Consulting, we have the experience and environmental support services to work with clients throughout their land diversification projects. We partner with them, and guide them on how to protect their interests while giving the best chance for project planning approval. Most importantly the client can have a sustainable new income.

With 90% occupancy, the Forkings Lodge success is something that other landowners can experience through VG Consulting.

To date, the lodge has hosted many delighted visitors to the Muirkirk and North Lowther Uplands Special Protection Area. The tourists and visitors can experience:

• Luxurious relaxing break
• Falcon Training
• Hunting season.

The regular revenue stream that the lodge provides to the landowner is making a real difference. With our planning assistance, maintenance costs for the lodge are minimal with energy supply supported through micro-renewables, including solar and small scale wind turbines.

It's easy to see why Forkings Lodge has been a positive decision for this landowner. The added advantages with areas like business tax relief mean that this project will continue to be sustainable in challenging times.

Take advantage and see what value your land offers with land diversification.

Our advisers will guide you through the options available. It's simple, click here to fill out our enquiry form and a planning adviser will be in touch.